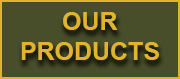 ---
---
Storage Sheds
---
Carports
---
Multi-Purpose Buildings
---
Wood Portable Storage Buildings Plus!
---
Metal Buildings
---
Yard & Garden Structures

Cutom-Built Two-Story
Multi-Purpose Storage Building
This product may not be available in your area.
A FLASH FROM THE PAST...YET, EVER NEW!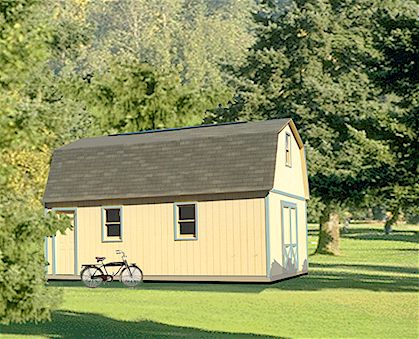 16'x20'x17" Legend -- a scene reminiscent of the good ol' days.
Legend Two-Story Multi-Purpose Storage Building
The Legend is a two-story multi-purpose building with stairs to the loft. It makes a great workshop, storage building, or yard barn.
---
Save on our everyday low prices!
BBB A+
(Better Business Bureau A+ Rating)

HAVE PEACE OF MIND with our
Professionally, Custom-built Garages & Storage Buildings.

We are Insured and State Licensed!
Verify our state license HERE .

If you would like a salesperson to contact you, please click HERE .

Our high quality buildings are custom-built, on site, by construction crews that meet Conestoga Builder's' superior standards. Unlike our competitors, our buildings include 3⁄4" pressure treated floors, with cap blocks, vents, hardware and roofing felt included as standard equipment at a savings of hundreds of dollars.

NOTE: For our Rent-to-Own buildings, click HERE .
---

16'x20'x17' Legend interior, showing stairs, and studs 16" on center.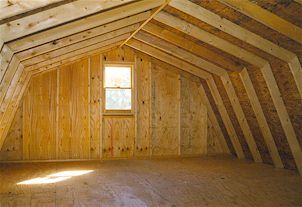 Loft in 16'x20'x17' Legend.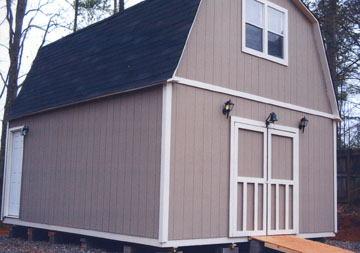 Exterior 16'x20' Legend
Legend Storage Building Key Benefits
On-site construction, included.

Leveling: Leveling up to 18" is included; there is a nominal fee for leveling exceeding 18" leveling is accomplished by placing 4" cap blocks on the high part of the ground and 8" concrete blocks on the low end.

Support System: Building will be supported by 4 each 4"x4" pressure treated beams. Beams are elevated from the ground and centered on concrete blocks. FREE concrete blocks for building site less than 18" off level.

Floor Joists: Pressure treated 2"x6" joists.

Flooring: 3/4" Pressure treated plywood.

NOTE: Models 18'w built with standard floor joists.

Studs: Number 2 white wood spaced on 16" centers.

Top and Bottom Plates: Single bottom plate, double top plates.

FULL Loft: 2"x10" joists on 16" centers, 3/4" CDX plywood flooring.

Stairs: Standard 36" stairs. Specs: 2"x12" steps, 2"x4" handrail, 2"x2" safety rungs. Upgrade to either 42" or 48" stairs and add a stairwell.

Ceiling Rafters: 2"x6" rafters on 24" centers. Number 2 white wood.

Siding: LP Smartside primed standard, or upgrade to Duratemp primed, vinyl or Hardilap.

Roofing: 7/16" 4'x8' sheets of OSB, the industry standard.

Roof Felt: 15 pounds rolled roof felt is included

.

Plywood clips included.

Eve Board: 2"x6" white wood front and sides, 2"x4" on back.

Ridge beam included.

Metal Roof comes standard on this model: COLORS. OR
Shingles: CertainTeed Traditional shingles available but without warranty.
Roof Shingle COLORS.
Ridge vent included.

Trim Boards: 1"x4" primed white wood.

Double Doors: 48", 60", or 72" wide opening.

Entrance Door: 3' barn door

Hasp: Exterior hasp.

Windows: (4) 22"x40" (2) 22"x27" with screen and exterior 1"x4" wood frame.
If you would like a salesperson to contact you, please click HERE
Legend Storage Building Advantage Pricing
All prices are TAX INCLUSIVE!
The Legend

Description
Value Price
Description
Value Price
16'x16'x17'
ASK
18'x20'x17'
ASK
16'x20'x17'
ASK
18'x24'x17'
ASK
16'x24'x17'
ASK
18'x28'x17'
ASK
16'x28'x17'
ASK
18'x32'x17'
ASK
16'x32'x17'
ASK
18'x36'x17'
ASK
16'x36'x17'
ASK
18'x40'x17'
ASK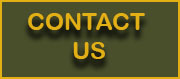 ---
Conestoga Builders Inc

Lakemont/Clayton:
8779 Hwy 441
Lakemont, GA 30552
678-576-6852


Conyers/Covington:
1265 Access Rd
Covington, GA 30014
770-786-5711


Kennesaw/Marietta:

Phone: 404-468-3030
E-mail Sales: Here

Models Open 24/7
Literature Available
---

---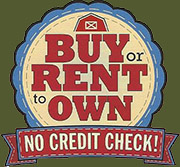 ---
CONESTOGA STEEL

"The First Choice in Steel Buildings"
CLICK HERE
---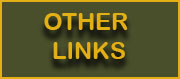 ---
NOTE: Conestoga Builders, Inc. does not do pillars, posts or piers. All prices are subject to change without prior notice. Jobs more than 25 miles from our lot may be subject to a travel surcharge. All sizes are approximate. Credit card purchases are subject to a surcharge.
© 2004-2022 Conestoga Builders
CALL NOW !!!

770-786-5711